Confirm your slot - DIY DeFi
Thank you for your interest in the course - DIY DeFi.
The blockchain and cryptocurrency space is full of opportunities, but also a wild west. We want to help you safely navigate this space by sharing our experience and providing a safe place to learn.
Do note that our courses will not include any trading or investment signals and advice. Our goal is to teach you to fish, not to fish!
What makes this course different?
This Decentralized Finance (DeFi) course is focused on DOING and not just theory (you can learn yourself!). By the end of this course, you will become: 
An Axie battler with a ready team (Potential earning at least ~$500/month) 
A liquidity provider (Potential earning at least 20% APY) 
A blockchain staker (Potential earning at least 10% APY)
Course structure
DeFi 101

What is DeFi, Intro to DeFi, setting up Metamask

DIY DeFi Tracks
Pre-Requisites
Basic understanding of blockchain/crypto
Laptop with Zoom
Duration (Total 9.5hrs)
DeFi 101 

Thursday, 2 December
7pm to 10.30pm 
DIY DeFi tracks 

Gaming

Tuesday, 7 December
7.30pm to 9.30pm 

Yield Farming

Thursday, 9 December
7.30pm to 9.30pm 

Staking

Tuesday, 14 December
7.30pm to 9.30pm
Course fee
$150/pax for the FULL course fee!
Additional fees for DIY DeFi tracks you need to prepare - 1 ETH (~$4,413) (NOT payable now, we will share more during the first day of the course if you are unsure how it works)

0.4 ETH (~$1,600) for gaming
0.4 ETH (~$1,600) for liquidity provision
0.2 ETH (~$882) for staking
Buddy promotion
Get 15% off for both you and your friend when you refer a friend! Email us at [email protected] for buddy promotion discounted pricing
Course payment
Credit/Debit card: Pay by clicking on the "Pay Now" button at the bottom of the page
Paynow: Pay via Paynow with this UEN: 53413126C or the QR code below and email [email protected] to confirm your payment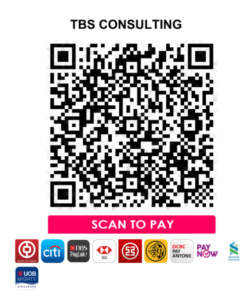 Follow up details
Once payment has been made, you will receive a confirmation email from us within 48 hours with more details on the course and additional information you need to know