Confirm your slot - Crypto Starter Pack
Thank you for your interest in the course - Crypto Starter Pack. The blockchain and cryptocurrency space is full of opportunities, but also a wild west. We want to help you safely navigate this space by sharing our experience and providing a safe place to learn. Do note that our courses will not include any trading or investment signals and advice. Our goal is to teach you to fish, not to fish!
Price
SGD 168 per pax
Buddy promotion
Get 15% off for both you and your friend when you refer a friend!
Email us at [email protected] or reach out to us on Telegram t.me/theblockschool for buddy promotion discounted pricing
Course payment Credit/Debit card: Pay by clicking on the "Pay Now" button at the bottom of the page Paynow: Pay via Paynow with this UEN: 53413126C or the QR code below and email [email protected] to confirm your payment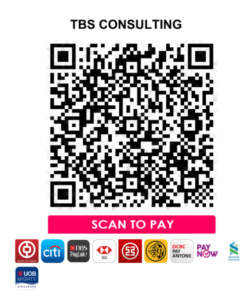 Follow up details Once payment has been made, you will receive a confirmation email from us within 48 hours with more details on the course and additional information you need to know